Sustainable Development
The Seattle Concrete Lab is actively involved in Sustainable Development on both a local and global scale. We perform mix designs and run trial mixes to investigate the use of recycled concrete in future construction. Testing is also being done to support the use of recycled supplementary cementicious materials such as Fly Ash and NewCem throughout the region while investigating the future of recycled material.
Lafarge is convinced that sustained economic growth cannot occur without social progress, environmental protection and respect for local communities. Discover our values, our sustainable development priorities and our daily operations in the field.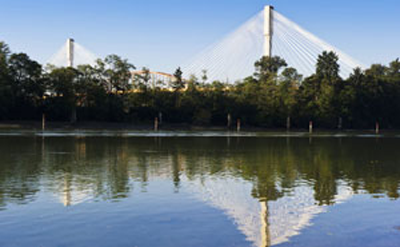 Embracing Community
Lafarge has formal partnerships with some of the world's best research teams and universities. The community connectivity continues throughout the area with youth sports sponsorship, food drives and so much more. Annually, Lafarge donates material and funding to Pacific Northwest Universities for the Concrete Canoe competition.
On a local level Lafarge is motivated to make a difference in communities were our facilities are located. Here in West Seattle, we strive to make a tangible difference. Most recently, you may have heard of the Duwamish River clean up early action project – Slip 4. Lafarge moved 17,000 tons of contaminated sediments and soils for upland disposal.
Innovation and Technology
Customer support and independent research is one of the main focuses of the Seattle Concrete Lab, constantly expanding its testing capabilities and certifications.
We understand that customers have specific expectations of materials suppliers, so we are constantly striving for new architectural and structural solutions that can have a positive and sustainable impact on projects.
© Seattle Concrete Lab 2017